Have you been wondering how to edit your dissertation? Well, you are not alone. There are many students stuck nagging when it comes to edit their dissertation and prepare it for final submission. On the path of dissertation completion, there are two main roadblocks; researching and writing. Students find conducting research quite facilitating than writing dissertation essentially. Writing a dissertation gives you an exceptional experience of academic writing which you have never been provided with before. The experience can be soothing unless your dissertation has been reached to a stage where editing is must.
At Dissertation Revision, give the responsibility of editing your most essential dissertation to our expert dissertation editors in US. Once you get done with writing, employ us for the job of checking the overall quality of your writing and formatting of dissertation. It is always a good idea to let it be edited by a professional whose daily occupation is editing the academic papers of doctoral level.
We offer the following types of editing:
Normal Editing
Checked for clarity with:
Logic
Structure
Presentation
Sentence formation
Grammar check
ESL Editing
Checked for clarity with:

Sentence formation
Word choice
Idioms
Grammar
Spelling
Scientific Editing
Checked for clarity with:
Sentence structure
Grammar and language
Word choice, style & tone
Formatting and referencing
Coherence, flow presentation
Details of our services: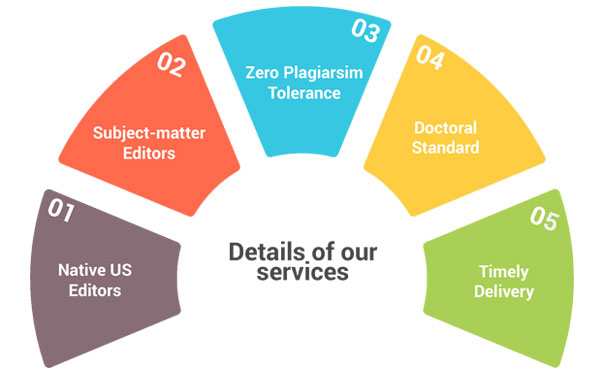 Whom to contact:
You can quickly connect to us by filling the get a quote or contact us form online. For more information about our dissertation editing service US, contact us at info@dissertationrevision.com. One of our representatives will get back to you within four hours by the moment we receive your request or query.